1. The tinfoil hat types are not happy unless they can drum up a new conspiracy each week. There was no nuclear accident near the border with Indiana, unless the government of Indiana got hold of a nuke bomb and used it to stop the massive outflow of refugees from theis massively screwed up state.
2. Need I say more?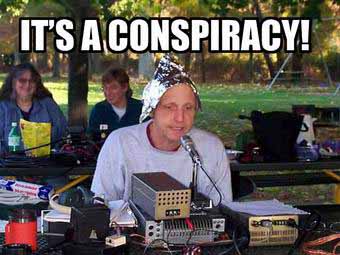 3. My pee is a normal yellow unless I have been drinking a lot of good brewskis. No glow in the dark from me. BTW....if you get contaminated with tritium internally, the prescription is to drink massive amounts of beer.
4. I mark my 6 acres regularly, and unlike Cowboy, only my territory.
5. That 4 letter word - WORK?